RPDS DO-athlon
WE RAISED $15,492 THANKS TO YOU!
#RPDSDOATHLON
CONGRATULATIONS TO OUR TOP FUNDRAISING TEAMS!
The Riverside Way
Pre-K 4 / Ortega Fun Run
RPDS Renegades
Team captains will be contacted directly to collect their prizes.
sponsored by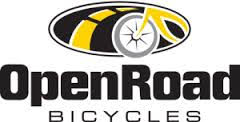 THANK YOU to all who participated in the first-ever, virtual DO-athlon! It was a success with over $15K raised to support the missions of RPDS and Sanctuary on 8th Street, a non-profit organization that provides after school and summer programs for children in the Urban Core of Jacksonville. We are so grateful for our community of supporters and look forward to next year's event.
T-SHIRTS and GOODY BAGS will be distributed together at a later date. Apologies for the delay! We will contact participants with updates and delivery information once all of details are finalized.
QUESTIONS? Please contact Courtney Powers at cpowers@rpds.com.